By
Lara Álvarez
- Tue Aug 10, 2021 11:45:17 pm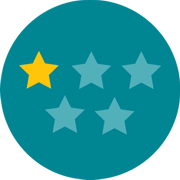 - Tue Aug 10, 2021 11:45:17 pm
#75023
Hola Jarrad



Es increible to see you here in the Final 5! I am so happy for you!!!

24 people started this game, and you are one of only 5 remaining. So close - but still so far. I know you can make it to the end!
1. So tonight, you voted Mat out - what went into this decision? Did Sharn's advantage in removing David from tribal council change anything about how you wanted the night to go?
2. Four other people here. Let's get down to the nitty gritty - tell me about each of your fellow players. What are their strengths? Weaknesses? Do you trust them? Do you want them in the end with you? Can you beat them?
3. Now let's shift focus to the jurors. There are a lot of them, and Ponderosa is not full yet. Do you think you have anyone in your corner? Enemies you might need to convince? Where do you think their heads are at?
4. And just to remind you again - it's final 5. Are there still moves to be made to make your stamp on this game? Or is your focus on self-preservation? The jury can't see what you're doing behind the scenes - how are you proving to them that you deserve this?
Buena suerte, mi tesoro!!! The end is in sight!!!